Inspiration of the Day — Hillsong United
Inspiration of the Day — Jason Gray
Here are the top five BEST things I found or saw this week!  Happy Sunday!
Sunday Best
(1) BEST Info-graphic:
Pinky Princess Girl (http://princesspinkygirl.com/kitchen-cheat-sheet/) has created this rock star kitchen cheat sheet montage!  Its amazing!
(2) Best Video:
Rollie the Armadillo playing — if you don't smile you might not be human!
(3) Best Food Blog Post:
Mandi of Life Your Way posts about things you don't have to throw away — as a good Southern girl I knew one of them, but they were great tips!
(4) Best Item of Desire
Dear Talbots:  Stop making my Mellie Grant + Olivia Pope dreams come true in one beautiful Fall blush item. — The Long Double Faced Jacket (retail: $189.00).  You know I'm a graduate student…..seriously.  Stop.  (not really).  Love: Me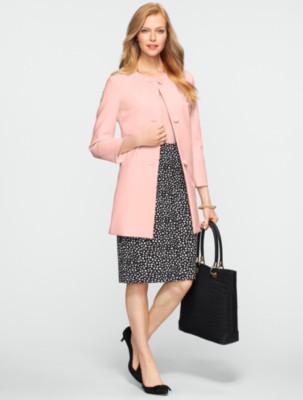 (5) Best in Love:
My husband and I are not the conventional lovers.  We don't dribble pleasantries, or talk about how we are each others moon and stars.  So this list of 13 cards for couples with unconventional definitions of romance by the Huffington Post was made for us!
So I am an Instagram kinda woman — and this summer I fell into the fashion bloggers of Instagram. The take photos of their statement necklaces, newest shoe finds, and even point folks towards great deals. And they also create style challenges.
A style challenge provides a clothing or outfit (e.g. the OOTD — outfit of the day) theme for each day of a given month. The themes could be a color, an item, or like a theme party for your wardrobe (floral prints, beach, MadMen).
So here is my issue with style challenges — some of us just don't have that kind of style! First, I work from home — so some days typically I maybe showered and then slid on a nice pair of yoga pants and slippers. Why? Well my office was mere feet away, and the only one looking at me was the dog. So trying to fit a theme when you know the most traveling you'll do is from your desk to the laundry room is hard to swallow.
Second, while I'd like to think of myself as fashionable — I simply do not own certain items and patterns. I don't wear shorts, I don't have reason to rock high heels (see point number one above), I didn't own anything in mint (granted now I do…but still), I don't wear sequence on a regular basis, and generally I loath floral patterns. I'm not going on vacation or to the pool, so swimsuits are out too.
This leads me to wonder what jobs some of these curators of style challenges have? I know that a few really ARE stylist (e.g. Hillary Rushford (http://deanstreetsociety.com/)). However, what about everyone else? When I do go into the office — I actually work at a VERY fashion forward nonprofit. These gals look like a great LOFT or J. Crew ad on the regular — but even then never sequence, usually not neon colors, certainly not shorts, absolutely not a Tutu. The last time I had a full-time position, I was a State Magistrate judge. Again, no neon — no sequence — heck usually nothing to make you look pretty at all. Secretly in a blizzard, I wore Ugg boots all that shift (it was a BLIZZARD, I do not care what you think — it was cold, and I watched people cross-country ski down the street in front of my office. And people STILL got arrested that day!).
Now that I am a part-time Program Manager and a full-time student, I really took a good look at my closet during these past few months of challenges. A few things came to light — I own a lot of black, a — lot; I do own cute clothing, but I have NO WHERE to go (and yes I do realize that one could dress for the job they want, or wear what they like — but I'm a practical soul and a seersucker dress is not needed for a trip to Panera Bread….). I do like dressing up professionally, but I hate suits because they are ill-fitting on my body (and remind me of when I was a lawyer…ick). I also enjoy looking like Mellie Grant's illegitimate step-child. My dressing up style is conservative Republican meets 1950s housewife — and I am so okay with that (vintage glasses and all).
More so — I enjoy being casual when it is appropriate. I like Maxi Skirts, graphic t-shirts, TOMS, ADIDAS high tops and shell-toes, and yes the dreaded yoga pants when I'm not going to the gym. I like jeans, and they are far from designer. I enjoy statement necklaces, but I buy them from Charming Charlies and EBay — not Ann Taylor and Stella & Dot (cause I'm poor yall!). But….is there anything really wrong with that? Are all of us rolling through life in Under Armor pants and College t-shirts horrible people? Is this, and are well casual folks, the fashion worlds version of "dirty eating" (e.g. if you aren't eating clean then you MUST be eating dirty right?).
I'd like to think that we aren't. I'd like to think that fashion can be a part-time profession. That we can learn to dress our bodies fabulously when needed, and that we can relax into our favorite sweatpants that do NOTHING for our shape or Influenster score when we are going to the grocery store. This does not mean that you can't be casual and still, in a way, fashionable — LOFT always has a lounge line (they recently re-named it Lou & Grey), you can make sure the yoga pants fit properly and aren't faded and piled to high heaven, you can find a nice pair of jeans and a few nice t-shirts (Talbots makes some great cotton tees). Casual is not the same thing as slob — but casual isn't a dirty word.
I thought that this article about shopping on SNAP benefits was particularly amazing.   SNAP (aka food stamps) comes with quite a lot of stigma, and very little compassion.  Why not take a moment, snap your listening ears on, and review this article from Brooke McClay (a photographer) who wanted to take a woman on SNAP benefits shopping.  (photo is linked — photo from Death To Stock).  McCray writes:
I look at this list and can't help but wonder how she's supposed to do it. If $11 of apples equals two snacks but $3 in Ramen will feed her entire family for dinner, how can she possibly pick apples with her limited food stamp budget? And how will she ever afford to fill half of every mealtime plate with fruits and veggies, the amount recommended by the same government that issued her food stamps?
Does this make you think a little harder about those with SNAP cards?  About the homeless?   About food insecurity?   Maybe or maybe not, but just take a moment to consider it all!
Credit: http://pinterest.com/pin/167407311123973988/