You forget to blog.  When you forget to blog, you forget to check your blog email.  When you forget to check your email, you forget to renew your hosting fees…and then you have no blog until you dust off a credit card to re-up.
So I'm back….or out of some funds….
So apparently I have a blog…this one.   This lonely little space that due to life and other such things I forgot about.  I think I'll try this again….
So yesterday I was a little hard on Chobani's Pumpkin Spice yogurt. It was okay; but nothing I would rush back to the store to scoop up. However…
The limited batch Apple Cinnamon Chobani is delicious! I tore into the cup with a bit of apprehension. Then I took a little bite. Yummy!!! Rich and creamy, spiced just enough, fantastic chunks of apple in the mix. A+ Chobani! Well done!
(This is not a sponsored post. I bought this item with my own funds.)
It's finally fall here in the Commonwealth! Leaves are changing, sweater season is in, and boots are being rocked. I love fall! Really I do. But I'm concerned about America and its love of one little (or massive) orange squash. The Fall 2014 pumpkin spice explosion is in full effect. I swear when I was a kid pumpkin was regulated to bread, rolls, and pies. But now it's everywhere, and a firm part of new fall culture.
Now don't get me wrong, I love a good Starbucks Pumpkin Spice Latte #PSL (yes yes yes for all you foodies — the Food Babe has let us know it's horrible for you, and there is no pumpkin. So what? I don't care – I'm a grown up so you leave me and my delicious warm vat of chemicals and toxins alone!). However I took a chance and tried Pumpkin Chobani….what the hell was I thinking?
I love Greek yogurt- the pineapple Chobani is my fave. So I trusted them with this limited batch pumpkin spice one. I ripped it open this morning for breakfast with a nice mug of coffee.
I took a bite, then two more just to be sure. I was really hoping it would taste like pie — sweet and creamy where I would want to grab a graham cracker to crumble in it to get that whole pie feel for way less calories… No dice. It's just — odd. Oddly spiced yogurt. Like maybe it might be better if the base yogurt was a strong vanilla or something. It's just not quite right. And the after mouth taste is like if you just kicked up some pumpkin spice blend from the bottle…blah.
So there you have it….my first pumpkin fail of the year. Chobani….go home your seasonally drunk.  [[Note:  I did finish the serving of yogurt.  It didn't grow on me, and it's still no Pineapple Chobani — but it's not the worst thing I've ever eaten.  It just is something I wouldn't buy again.]]
Stats:
Serving Size: 1 Container
Calories: 130
Fat: 3g
Carb.: 14g
Sugars: 12g
Protein: 12g
So this lap band and I have had one long strange trip.  As I've written about before (look HERE and HERE) I am, in reality, a lap band success.  I've dropped about 10 clothing sizes give or take (I currently range from a size 10-14/M-XL depending on the brand, cut, and make of an article of clothing); and I've lost at least 125 pounds and kept it off.  Like all women (er most at least) I bounce around with my actual weight — fluctuating 10-20 pounds depending on the season and how many craps I have to give (currently, not many FYI).
However, while I have found out that my dress size does not equal happiness (in fact, when I was at my smallest I had a nasty tendency to have mini-blackouts while teaching fitness classes and even literally hit the floor one day) during my retirement as a fitness instructor — I have also realized that I simply am not healthy.  I don't eat, I don't feel well, I'm quite tired.  Now grated I also do have quite a bit going out outside of fitness, but you just know when something is off.  So to see if it would help — I gave in and tried the Herbal Cleanse only portion of the Advocare 24 Day challenge.   The Advocare 24 Day challenge starts with a cleanse period where you take a set of pills, drink a fiber shake, chug lots of water, and eat as healthy as possible.  I'll review that later — but one word of advice I would give is to not try to do a cleanse during a month where you are going to not one but TWO out-of-state conferences.  Not wise, but do-able.
The second portion of the Advocare 24 Day challenge is called the MAX phase.  Here you keep eating clean, but add in a bit of dairy, a meal replacement shake, and the MNS Max3 supplement strips.  While not ideal, I decided to try out the MAX phase separately once I was back in town and on a more regular schedule.  I'll do a separate review of the Meal Replacement Shake — but this one is just on the MAX3 supplement strips.
Another thing I should say — I am not doing this perfectly.   As a lap band patient I am not a normal challenger.  I am not nom noming on Twinkies and McDonalds.  I am not eating potato chips while watching the teeevee.  Not that all challenges are like that — but I say that because many of the success stories you may see are from folks who had really really bad eating and fitness habits.  And just like on the Biggest Loser — if you start eating better and working out, you will most likely feel better and see weight loss.  I have a band that prohibits me from eating like a normal person, but enough vanity where I manage to keep my favorite Oreo's out of my house because I will eat them and gain weight.  My band is also why I am plateaued for weight loss — I don't eat.  Here me now — to lose weight you still must eat!  So,  again I say this simply so you are aware — I am not eating the way you should on this, I have not weighed myself, I did not take a before and after photo –because right now I am trying the supplements to feel good enough to try to rework my diet and fitness.  I have to make it to the starting line first, before I begin the race.
Now that I've taken care of that…lets tackle this:
Oy. ve.
read more
Instagram is pretty awesome!  If you aren't on, you should be — and if you aren't following me — well you should be (points to the side at the links section of the page).
I ended up winning a contest for doing something utterly normal — not wearing make up.   From that event the good folks at SkinOwl sent me one of their fabulous argan infusion skin oils from their skin care line (they have face, body, and eye products).   Now I will be honest — I was super skeptical about putting oil on my face.  I apply a moisturizer (on good days) and the idea of adding oil to a sometimes-already-slick T-Zone was daunting at best.  There are three formulas of infusions: lavender, geranium, and clary sage.  Each formula is for different needs — Lavender is for sensitive and acne-prone skin, best for oily or oily combination types; Geranium is for dehydrated, dull, combination skin; Clary sage is for aging skin, with a loss of radiance and elasticity.   Each infusion contains only two ingredients — raw, organic, unrefined argania spinosa extract, and the organic oil of the blends name.  That's it.  How cool is that.  Because I mean you all know that your face EATS whatever you put on it — so why not put something really good for it to nosh on, eh?
I ended up choosing the Geranium blend since I do have an oilier T-Zone, but dry cheeks — and the face was looking a little dull and stressed.   It also came at the perfect time — I'd just been told I had a grey (no strike that — SILVER) hair.  My first.  Oh the struggle. *sigh*

The oil arrives in a lovely glass container, and its very easy to use.  In the AM mix a few drops with your moisturizer, or use alone.  In the PM use one full dropper vial instead of your moisturizer.   Super easy.  So I meshed it in with my new face cleansing habits (I'd like to thank the combination of being introduced to my first gray hair and being in a location with first world stores like Sephora and Origins for that very expensive investment.   My credit card is still crying, but at least the Mia was on sale (you all know how much I love a sale)…).
I scrubbed my face with my Clairsonic Mia (I got the least expensive version they make … sure I was in crisis mode with a credit card, but I mean I'm still a broke student!) and Origins Checks and Balances Foamy Cleanser. Then I added two drops of the SkinOwl oil to the most boring and basic moisturizer I have — I found that L'Oreal on sale at Target.  Someone ordered it and returned it.  My little Target doesn't even carry it.  It's one of the few items I have left that is not cruelty-free, but I'm trying to use at least some of it before I toss it.
[Note:  I am moving to cruelty-free products.  As a proud beagle pet-parent, I just can't justify wearing make up or using a skin cream that places animals in captivity for it.  I love that Origins straight up says they test on humans, and that SkinOwl is cruelty free as well.   I now use either an Origin's moisturizer (that is expensive as the dickens but fabulous) or a Trader Joe's brand that is also cruelty free.]
The addition of the oil made my moisturizer smooth and silky, and it also had a fantastic scent that did not aggravate my nose.  My husband has eczema, so we are a pretty scent free household — due to that this girl who used to work at Bath and Body Works can barely wear any scent at all.  So it was nice to have a delightful and calming scent that worked for me.  My skin felt great all day — and though I had a touch of a tingle, my sensitive skin was alright.    At night I tried the full vial, and in all honesty then the scent is a little overpowering for both me and my husband — so I tend to forgo that now so that we both can get some sleep!  The nights I did use the full vial, my face felt smooth and soft in the morning — but I also did experence a wee bit of a tingle that could be the sensitivity of my skin (or simply the fact my skin hasn't had it this good in such a long time!).
It's a WINNER: Overall I think that I will invest in the lavender to see if it gives me the same sensitive tingle that the Geranium did — even though I do not have oily skin, but it is a fantastic product that leaves your face feeling silky and luxe (more so as a boost to an inexpensive moisturizer!).  I love their vision, mission, and culture as well!  You can SkinOwl online (including links to order), and on Instagram as well.
**NOTE:  I did win this product, but I was not asked to nor required to blog about it!  I am not receiving any compensation for this review post. 
Inspiration of the Day — Hillsong United
Inspiration of the Day — Jason Gray
Here are the top five BEST things I found or saw this week!  Happy Sunday!
Sunday Best
(1) BEST Info-graphic:
Pinky Princess Girl (http://princesspinkygirl.com/kitchen-cheat-sheet/) has created this rock star kitchen cheat sheet montage!  Its amazing!
(2) Best Video:
Rollie the Armadillo playing — if you don't smile you might not be human!
(3) Best Food Blog Post:
Mandi of Life Your Way posts about things you don't have to throw away — as a good Southern girl I knew one of them, but they were great tips!
(4) Best Item of Desire
Dear Talbots:  Stop making my Mellie Grant + Olivia Pope dreams come true in one beautiful Fall blush item. — The Long Double Faced Jacket (retail: $189.00).  You know I'm a graduate student…..seriously.  Stop.  (not really).  Love: Me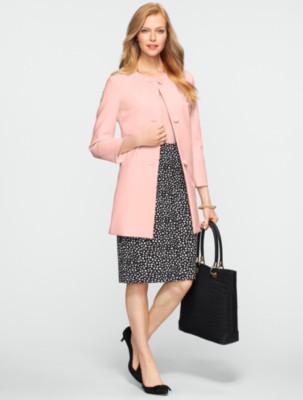 (5) Best in Love:
My husband and I are not the conventional lovers.  We don't dribble pleasantries, or talk about how we are each others moon and stars.  So this list of 13 cards for couples with unconventional definitions of romance by the Huffington Post was made for us!
So I am an Instagram kinda woman — and this summer I fell into the fashion bloggers of Instagram. The take photos of their statement necklaces, newest shoe finds, and even point folks towards great deals. And they also create style challenges.
A style challenge provides a clothing or outfit (e.g. the OOTD — outfit of the day) theme for each day of a given month. The themes could be a color, an item, or like a theme party for your wardrobe (floral prints, beach, MadMen).
So here is my issue with style challenges — some of us just don't have that kind of style! First, I work from home — so some days typically I maybe showered and then slid on a nice pair of yoga pants and slippers. Why? Well my office was mere feet away, and the only one looking at me was the dog. So trying to fit a theme when you know the most traveling you'll do is from your desk to the laundry room is hard to swallow.
Second, while I'd like to think of myself as fashionable — I simply do not own certain items and patterns. I don't wear shorts, I don't have reason to rock high heels (see point number one above), I didn't own anything in mint (granted now I do…but still), I don't wear sequence on a regular basis, and generally I loath floral patterns. I'm not going on vacation or to the pool, so swimsuits are out too.
This leads me to wonder what jobs some of these curators of style challenges have? I know that a few really ARE stylist (e.g. Hillary Rushford (http://deanstreetsociety.com/)). However, what about everyone else? When I do go into the office — I actually work at a VERY fashion forward nonprofit. These gals look like a great LOFT or J. Crew ad on the regular — but even then never sequence, usually not neon colors, certainly not shorts, absolutely not a Tutu. The last time I had a full-time position, I was a State Magistrate judge. Again, no neon — no sequence — heck usually nothing to make you look pretty at all. Secretly in a blizzard, I wore Ugg boots all that shift (it was a BLIZZARD, I do not care what you think — it was cold, and I watched people cross-country ski down the street in front of my office. And people STILL got arrested that day!).
Now that I am a part-time Program Manager and a full-time student, I really took a good look at my closet during these past few months of challenges. A few things came to light — I own a lot of black, a — lot; I do own cute clothing, but I have NO WHERE to go (and yes I do realize that one could dress for the job they want, or wear what they like — but I'm a practical soul and a seersucker dress is not needed for a trip to Panera Bread….). I do like dressing up professionally, but I hate suits because they are ill-fitting on my body (and remind me of when I was a lawyer…ick). I also enjoy looking like Mellie Grant's illegitimate step-child. My dressing up style is conservative Republican meets 1950s housewife — and I am so okay with that (vintage glasses and all).
More so — I enjoy being casual when it is appropriate. I like Maxi Skirts, graphic t-shirts, TOMS, ADIDAS high tops and shell-toes, and yes the dreaded yoga pants when I'm not going to the gym. I like jeans, and they are far from designer. I enjoy statement necklaces, but I buy them from Charming Charlies and EBay — not Ann Taylor and Stella & Dot (cause I'm poor yall!). But….is there anything really wrong with that? Are all of us rolling through life in Under Armor pants and College t-shirts horrible people? Is this, and are well casual folks, the fashion worlds version of "dirty eating" (e.g. if you aren't eating clean then you MUST be eating dirty right?).
I'd like to think that we aren't. I'd like to think that fashion can be a part-time profession. That we can learn to dress our bodies fabulously when needed, and that we can relax into our favorite sweatpants that do NOTHING for our shape or Influenster score when we are going to the grocery store. This does not mean that you can't be casual and still, in a way, fashionable — LOFT always has a lounge line (they recently re-named it Lou & Grey), you can make sure the yoga pants fit properly and aren't faded and piled to high heaven, you can find a nice pair of jeans and a few nice t-shirts (Talbots makes some great cotton tees). Casual is not the same thing as slob — but casual isn't a dirty word.